How to find the right accessories
Shower hose and other items, for perfect showering indulgence in tried-and-tested hansgrohe quality
The enjoyment of water is perfectly complemented by well-thought-out accessories. You receive our accessories in durable hansgrohe quality, tailor-made and user-friendly, so you will enjoy using them for a long time to come. Hard-wearing chrome surfaces create a permanently well-maintained look, while scratch-proof safety glass sets accents and guarantees safety.
The hansgrohe range of accessories includes: shower rails for flexible shower positions and hands-free indulgence; shower supports for customised attachment of the shower to the wall; kink-resistant shower hoses; practical soap dishes as well as foot supports, shower head holders and grab bars for added comfort and safety. Plus lots more besides.
hansgrohe shower hoses: a large selection, perfectly compatible with your hand shower
hansgrohe shower hoses come in five different models. They can be precisely adapted to your needs: Sensoflex shower hoses are made of metal, they feature an easy-to-clean plastic coating and, thanks to the pivot joints, they always fit comfortably in your hand. Isiflex shower hoses come with built-in volume control on request, so you can conveniently control the water volume on the hose.
Our hoses are available in the lengths 1.25 m, 1.60 m and 2.00 m. They are easy to install without pliers, low-maintenance and kink-proof. Surfaces made of metal or plastic in a metallic look guarantee that everything looks coordinated, to match your hand shower. Quality tests with regard to compressive and tensile strength, as well as kink-resistance and tightness, offer you assurance throughout. All hoses are also certified as safe for drinking water.
Hose connections – on request also with shower support and shelf
FixFit hose connections 
reliably connect your shower to the water connection in your wall. Some are available as connections with non-return valves, so no process water flows back into the pipes. Or with a ball joint to prevent any annoying twisting of the hose. Our hose connections with built-in shower support will really make your bathroom look neat and tidy. Particularly practical: the
FixFit Porter 300
. Not only is this a hose connection and shower support, it is also a shelf for your shower toiletries. You can freely select the hand shower that you want along with the shower hose.
What is your shower rail for?
hansgrohe shower rails are practical aids to help you fully enjoy your showers. They are available in the standard lengths 0.65 m and 0.90 m, as variants for renovation in the lengths 0.72 m and 1.05 m, or even a convenient 1.50 m. It is important to note that the Unica E shower rail is 1.50 m long. Your shower support can be infinitely adjusted using one hand and is variably rotatable and tiltable. It features a built-in glass shelf and, on request, can be expanded to include additional shelves. With its glass front, it is also an eye-catching feature.
You will find other practical functions on the Unica Comfort shower rail (
to the Unica shower rails
). The rail acts as a TÜV-tested grab bar, and a removable shelf offers useful storage space. At hansgrohe, check out lots of other shower rails for installation on bathtubs and showers, ranging from an attractively-priced entry-level model through to a sophisticated designer product.
HGHBWMediaGalleryImageElementComponentModel (8802734408764@2)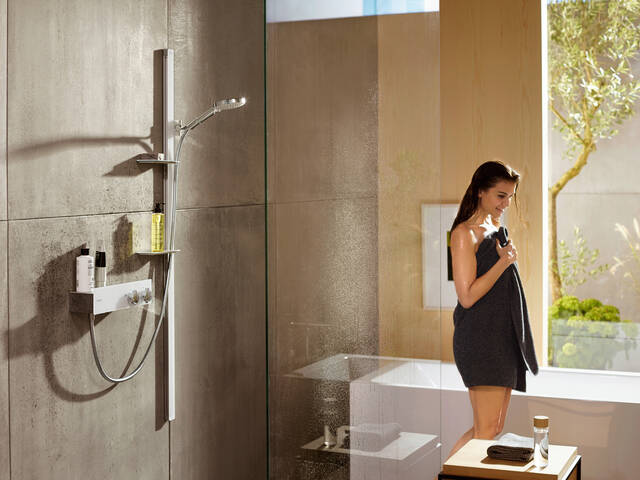 HGHBWMediaGalleryImageElementComponentModel (8802734474300@2)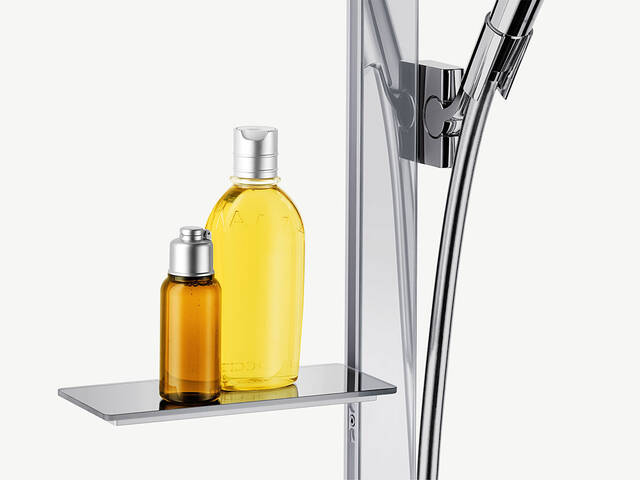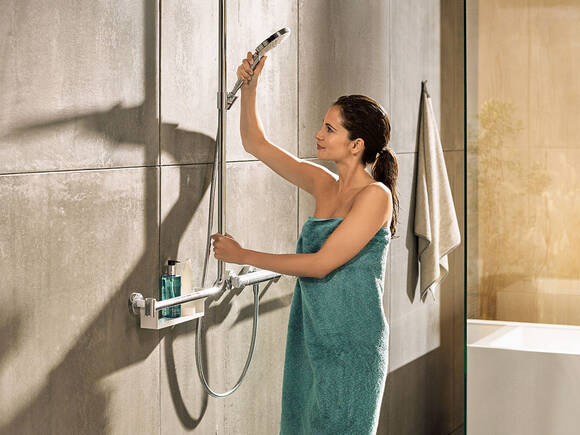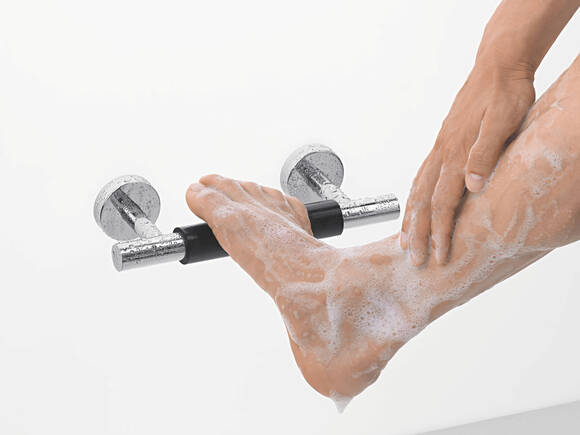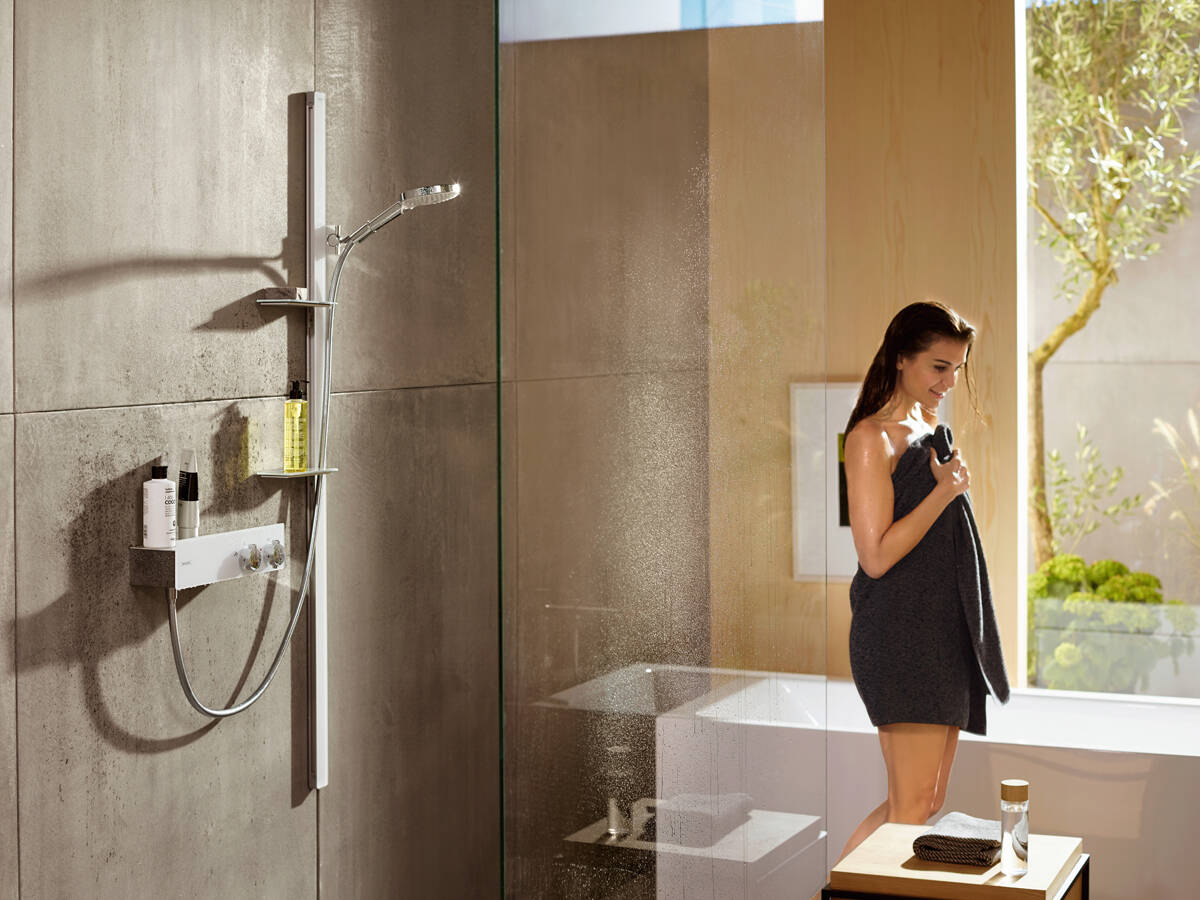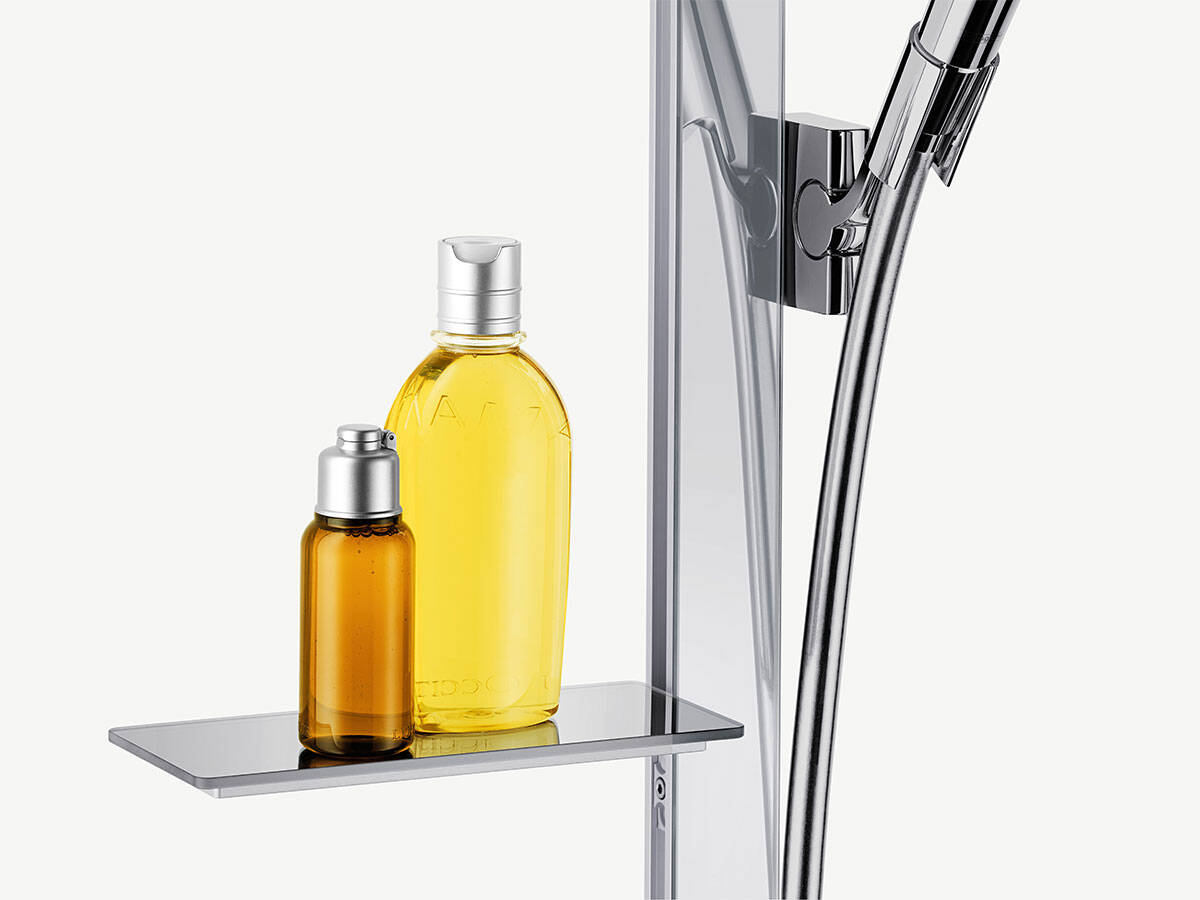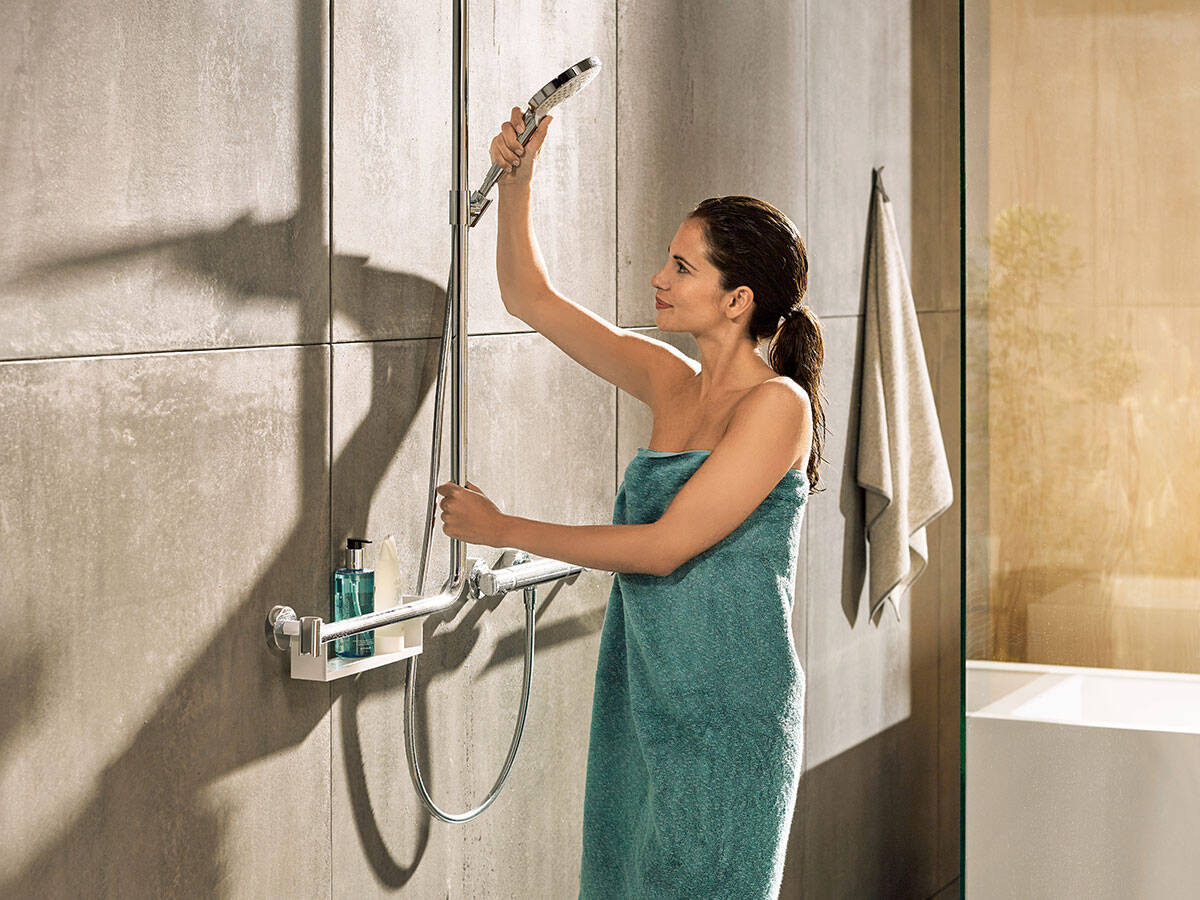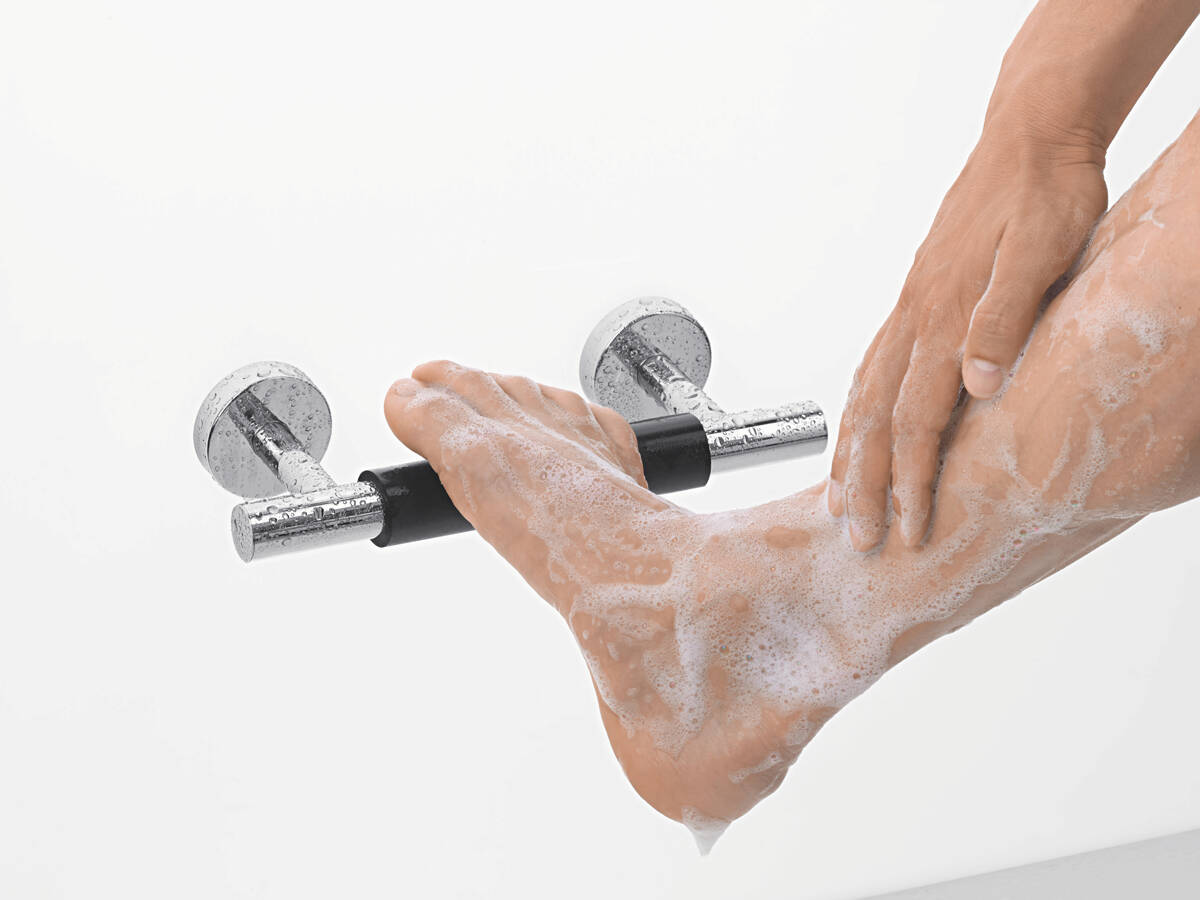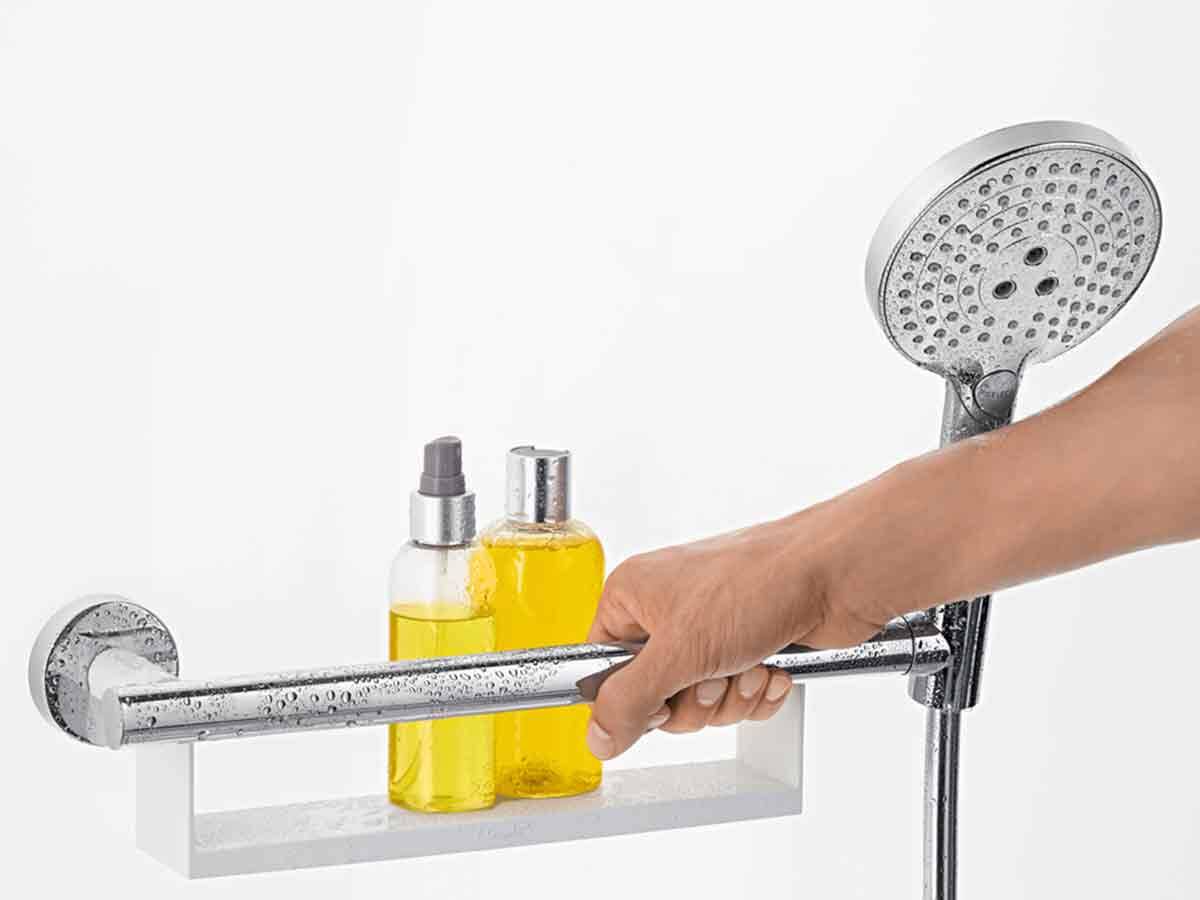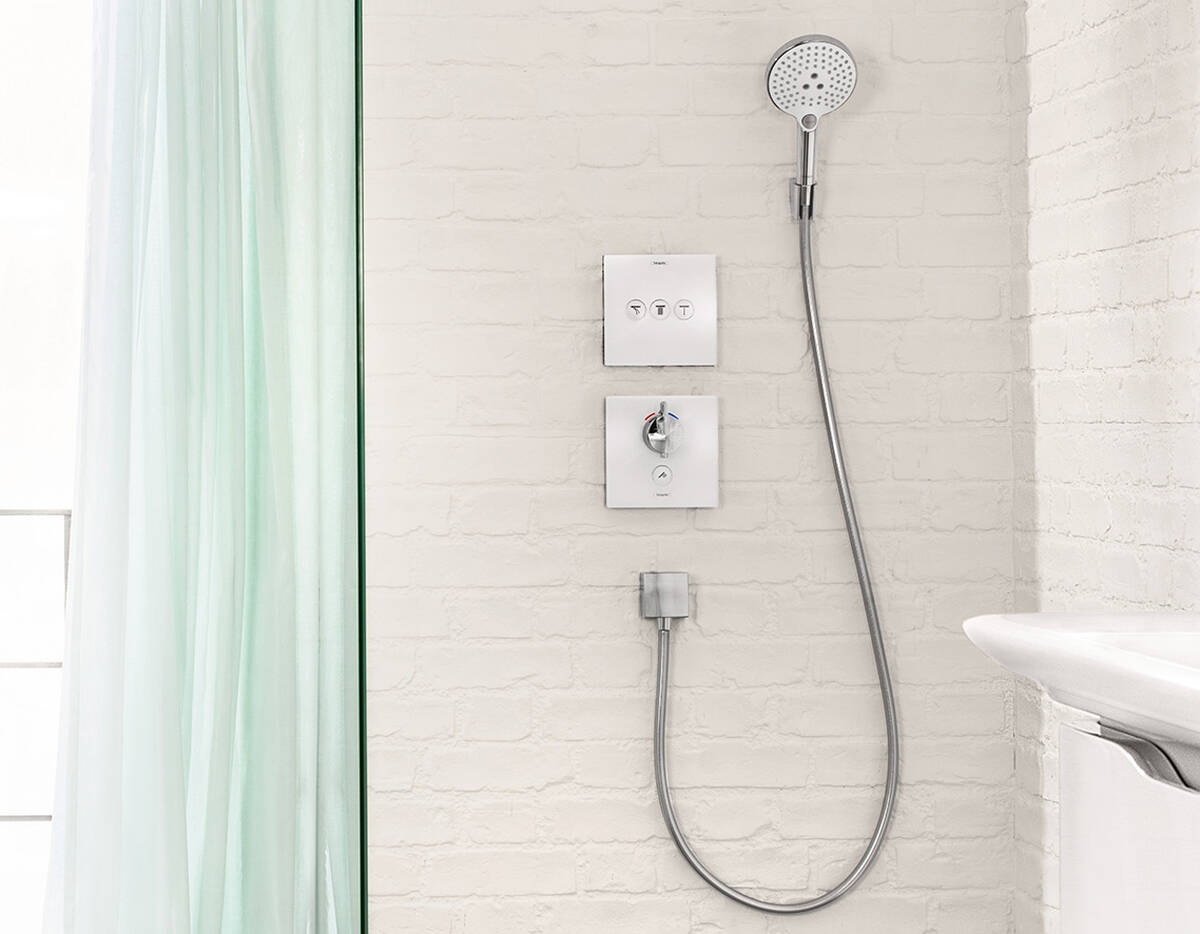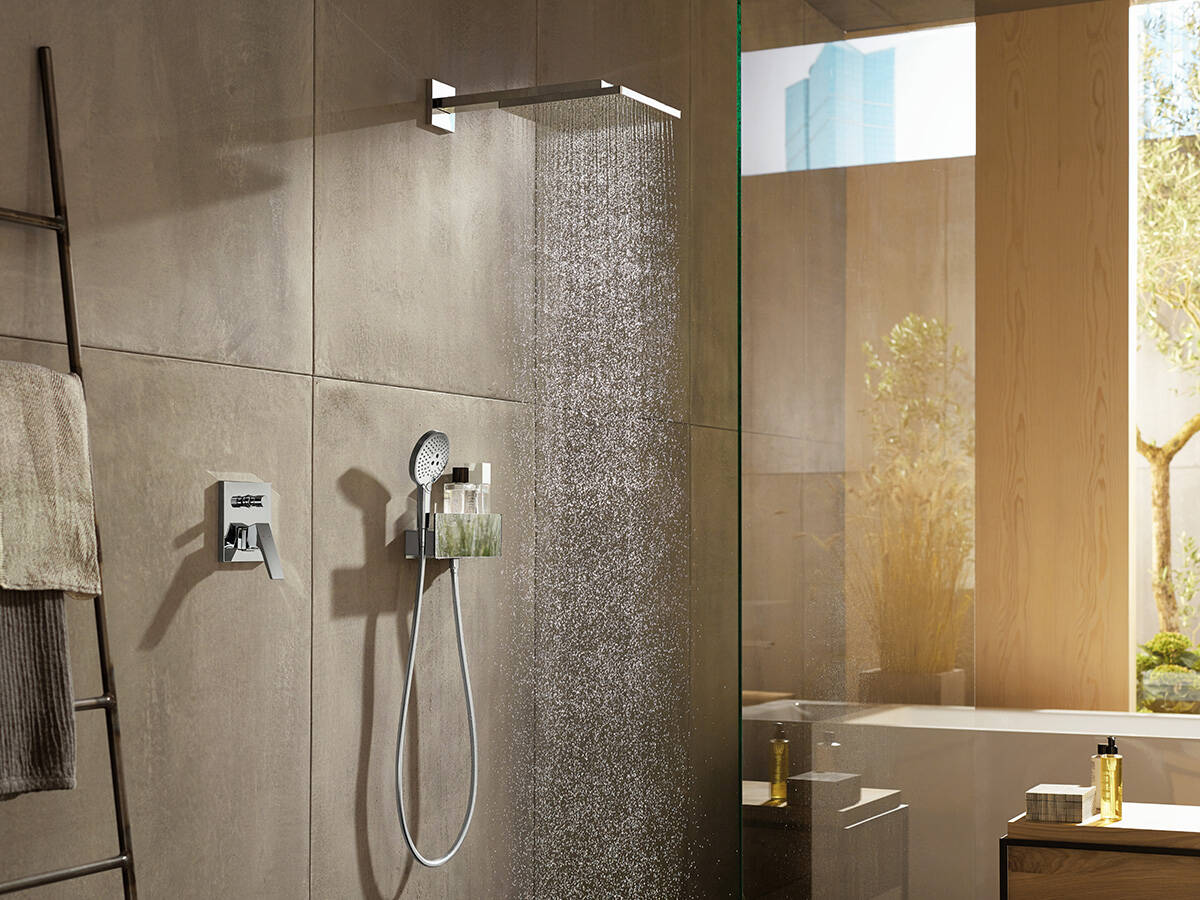 Product content on this website is provided for international viewing, and for general informative purposes for customers from regional countries served by Hansgrohe Pte Ltd. It is not an indication of product availability in the respective countries.
Do note that product range availability in each market is subject to approval and compliance with respective local technical requirements. To check the availability of products for sale in each market, please contact the local authorized dealers. For more information, please contact Hansgrohe Pte Ltd at info@hansgrohe.com.sg.
Authorised dealers
Locate showrooms of authorised dealers near you
hansgrohe Loading showroom data
An error occurred. Please reload the page.
Your search covers: Singapore, Brunei, Cambodia, Hong Kong, Indonesia, Laos, Malaysia, Philippines, South Korea, Taiwan, Thailand and Vietnam