Experience a cosy atmosphere in your bathroom
Cosy bathroom with areas of warm wood and personalised accessories
The design of the cosy bathroom features wood, creating a warm atmosphere. The washstand, which is made of robust pinewood, offers the ideal platform for the white bathroom ceramics and elegant taps. In modern architectural design, the lively wooden structure tones down the rough nature of exposed concrete or rough-rendered surfaces. The natural material transforms the bathroom into a personalised spa.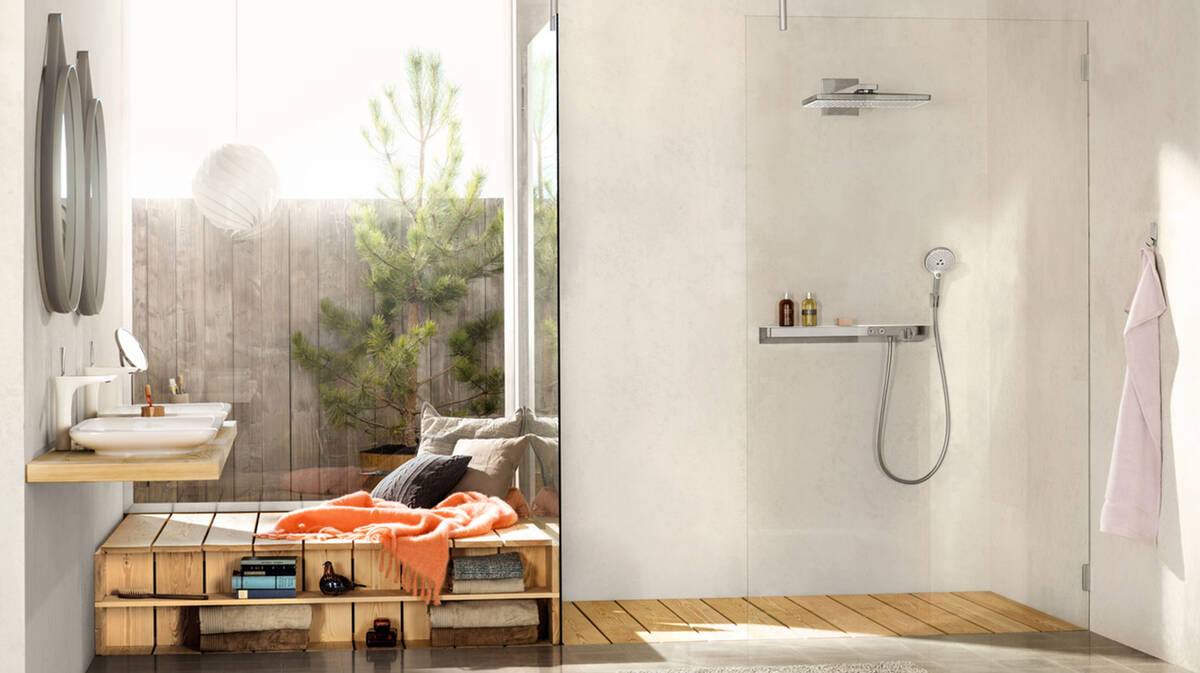 +3
Everything on the wishlist
Noted on wishlist
Saved for 30 days in wishlistSee wishlist
The product could not be saved.
Please try again.
Dream bathroom: home design featuring wood
Creative bathroom ideas and coordinated design in a cosy bathroom
Would you like a cosy and warm bathroom, which can be used as a private spa? Use wood, fabric and individual decorative elements to design a cosy bathroom with an inviting interior. A spacious floor plan enables the functional area with toilet and bidet to be physically separated from the feel-good area with bathtub, shower and wash basin. As well as giving you the opportunity to enjoy water, a cosy retreat with seating and lounging facilities also invites you into the indulgence zone. Wood offers you ideal conditions for designing your bathroom creatively: the natural aura of foot-friendly floorboards adds warmth to the ambience. The installation of light-weight platforms offers a variety of room levels and creates favourite places to stay in and enjoy for a while. Among light cushions and decorative elements – such as a picture gallery of favourite images – this is a great way to relax.
Designer taps and bathroom ceramics presented in the right light
Large windows or access to the garden or terrace magnify the experience of an open bathroom. In rooms without any natural light, customised lighting creates a cosy atmosphere. Optimal light expertly draws attention to the fine lines of elegant ceramics and the white and chrome surface of exclusive taps. With their sensuous design, PuraVida taps from hansgrohe integrate seamlessly into the ambience. The large shower system makes water indulgence the main focus of the room.
Authorised dealers
Locate showrooms of authorised dealers near you
hansgrohe Loading showroom data
An error occurred. Please reload the page.
Your search covers: Singapore, Brunei, Cambodia, Hong Kong, Indonesia, Laos, Malaysia, Philippines, South Korea, Taiwan, Thailand and Vietnam