The modern dream kitchen is a cosy place
An open-plan kitchen will make your home just perfect
The modern kitchen is influenced by atmospheric design featuring ideas from the living area. Useful features merge within a cosy living space, which becomes a place for social gathering and offers scope for personal style preferences. The current trend is for warm materials and furnishings with individual character. This area of retreat is perfected with innovative technology.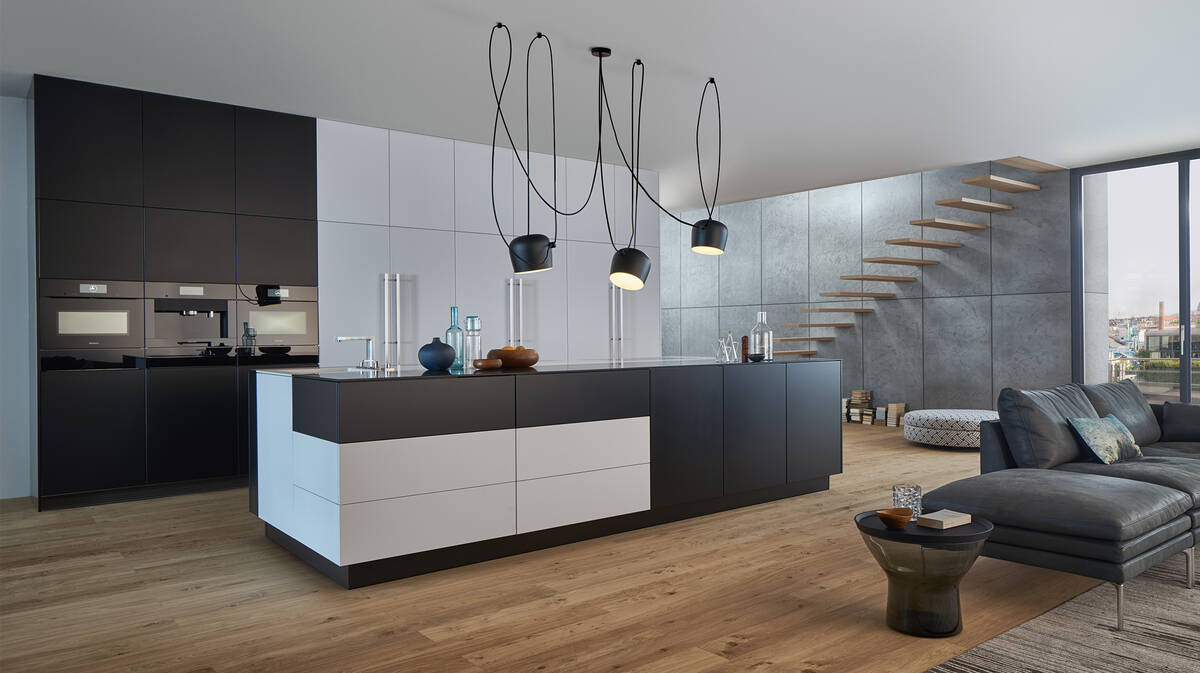 The open-plan kitchen combines areas for preparing and consuming food and for relaxing
The trendy open-plan kitchen is a treat for all the senses: natural surfaces have a warm radiance and distinctive haptic qualities; furniture design from the living area is visually refreshing. The current trend is to have an interior design where comfortable seating is integrated into an ambience that is subtly colourful. In the kitchen, this home furnishing trend is coupled with high expectations of state-of-the-art functionality for work processes. Even design accents have a place around the sink, because this is the very heart of the kitchen.
The kitchen is becoming an additional living space
Kitchens with sophisticated technology are currently being combined with authentic materials, which are likewise part of the trend. This even includes unit fronts which interpret metal with patina or use cement in the spatula technique. The dream kitchen combines trendy high-tech units with elegant furniture – such as cabinets or high-quality sideboards, which could also quite easily be found in the living room. This style of domestic kitchen is achieved by adding elements that create a sensation of warmth such as carpets, elegantly rustic wooden surfaces and a stone finish. 
Cooking is trendy – so an open-plan kitchen makes perfect sense
Attractive lighting and a visually discreet downdraught extractor fan allow the cooking island or open counter to blend in with the homely ambience. hansgrohe kitchen taps really emphasise the top design quality in this style of furnishing. The kitchen has therefore evolved from a purely functional space into a cooking saloon, when food can be enjoyed and people can get together and socialise. This places greater demands on the design, which is reflected in the trend towards the open-plan kitchen.
From elegantly rustic to a fusion of styles
Here you will find inspiration relating to modern open-plan kitchens
HGHBWMediaGalleryImageElementComponentModel (8802887238716@3)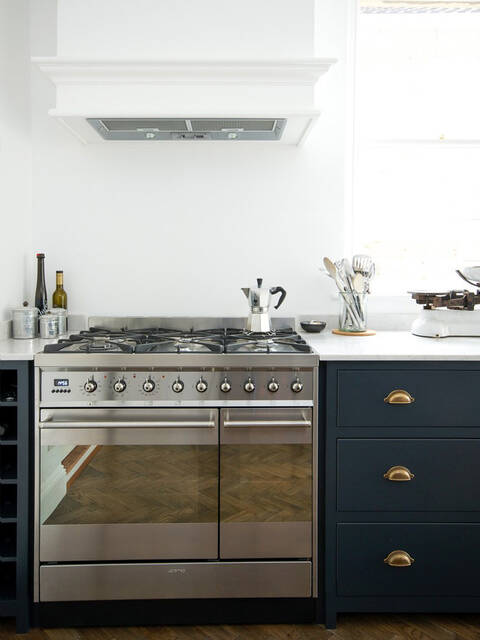 HGHBWMediaGalleryImageElementComponentModel (8802887435324@2)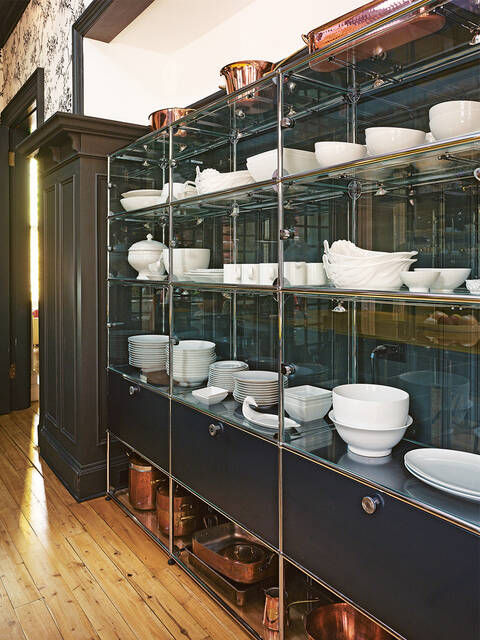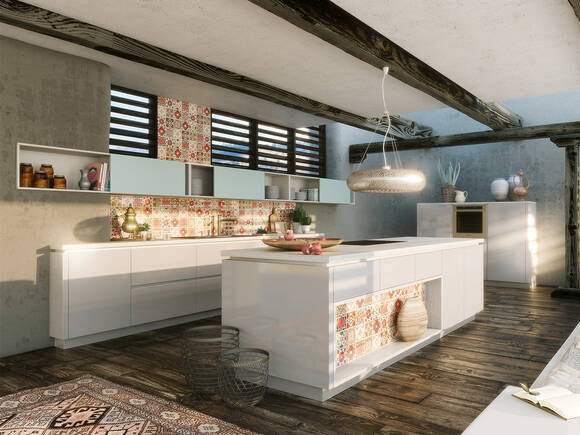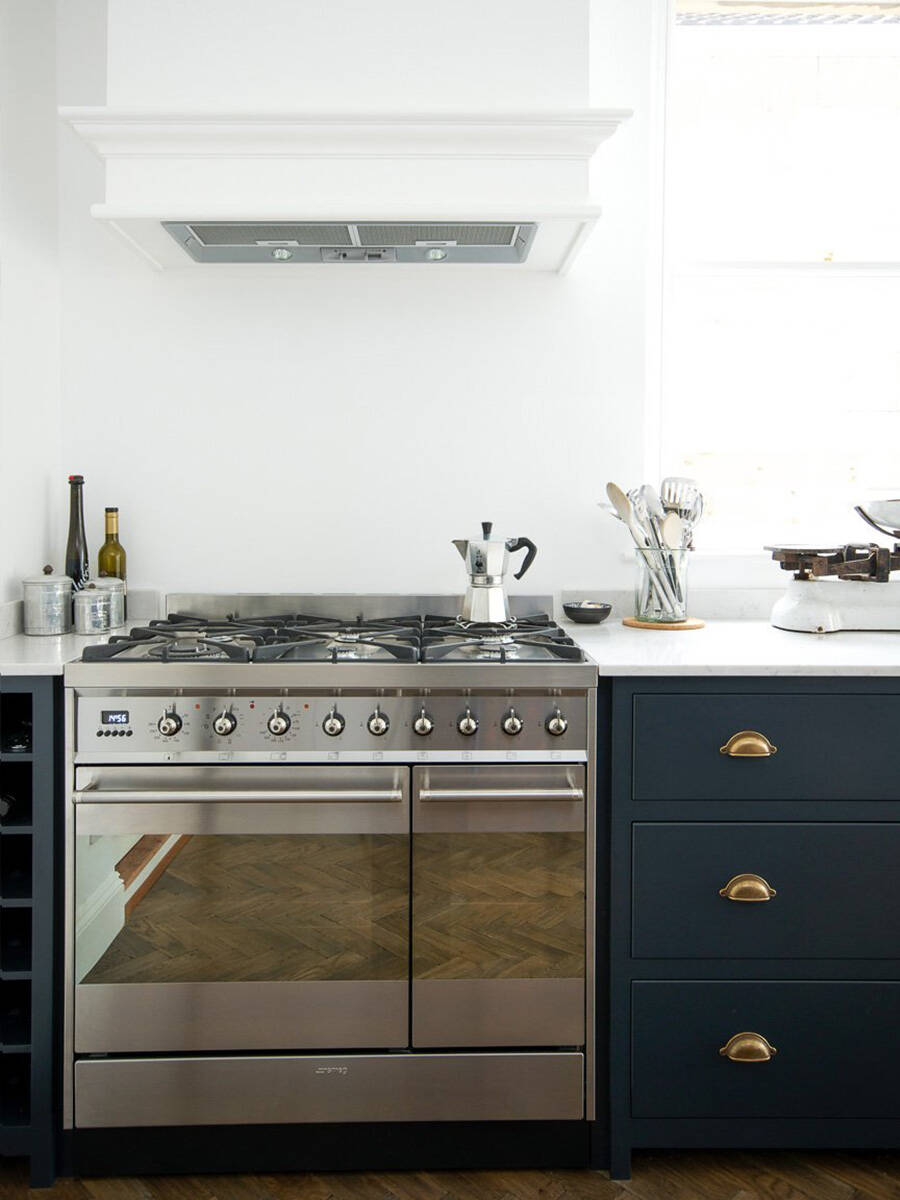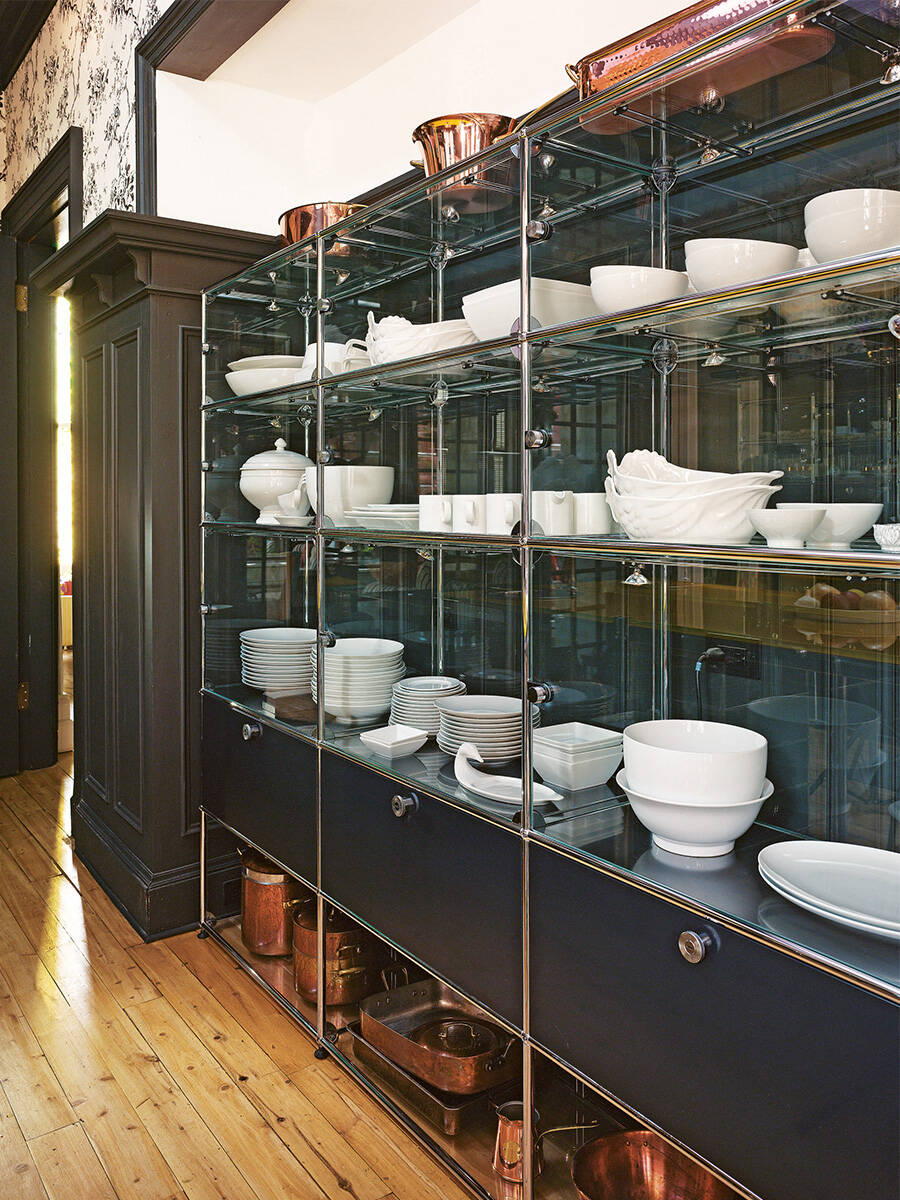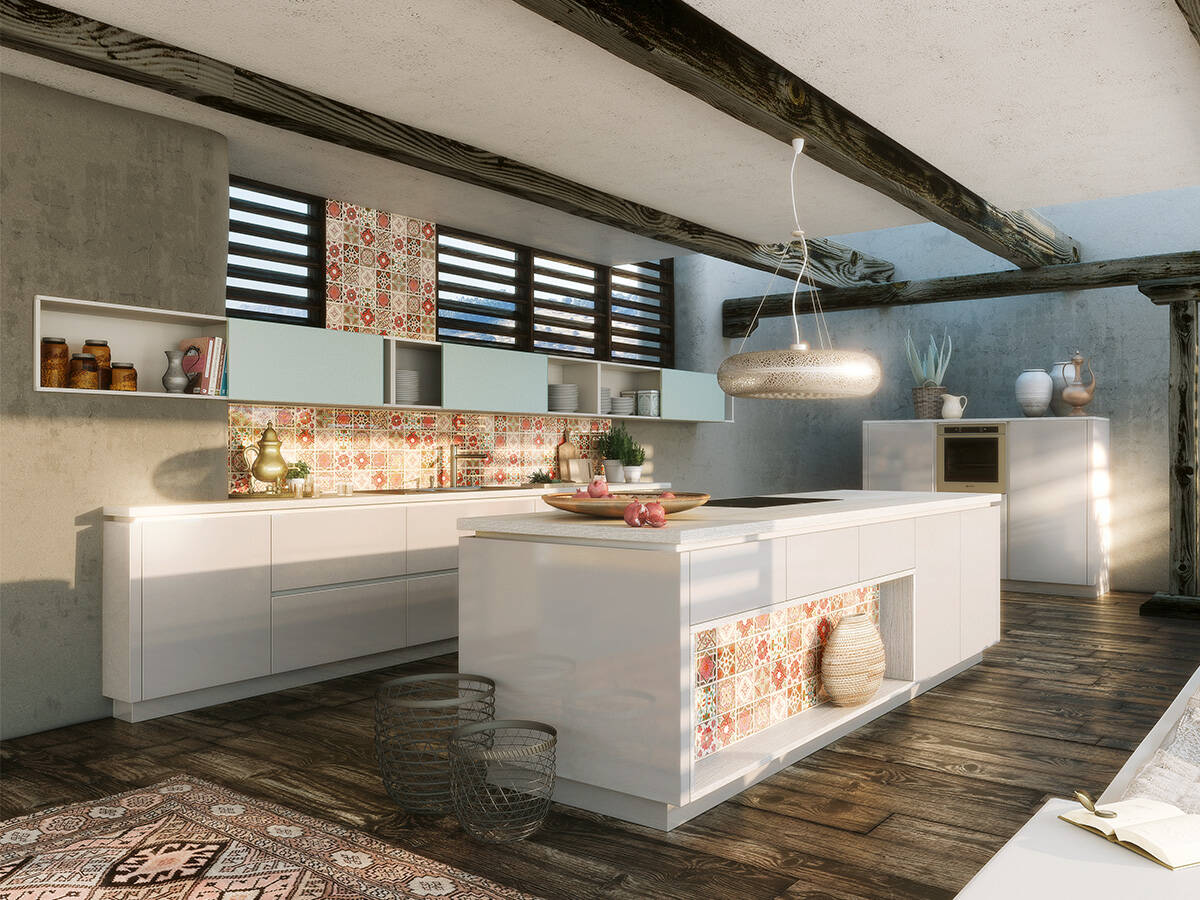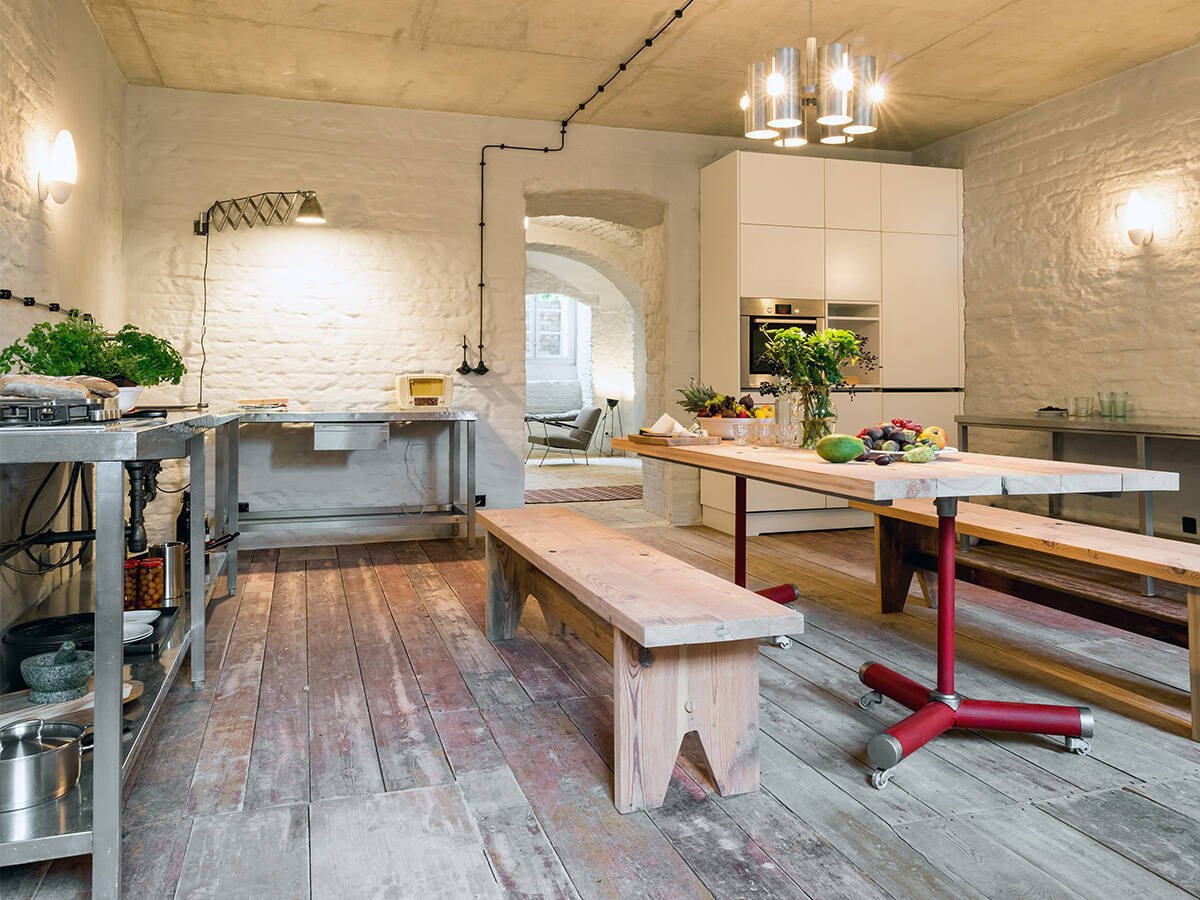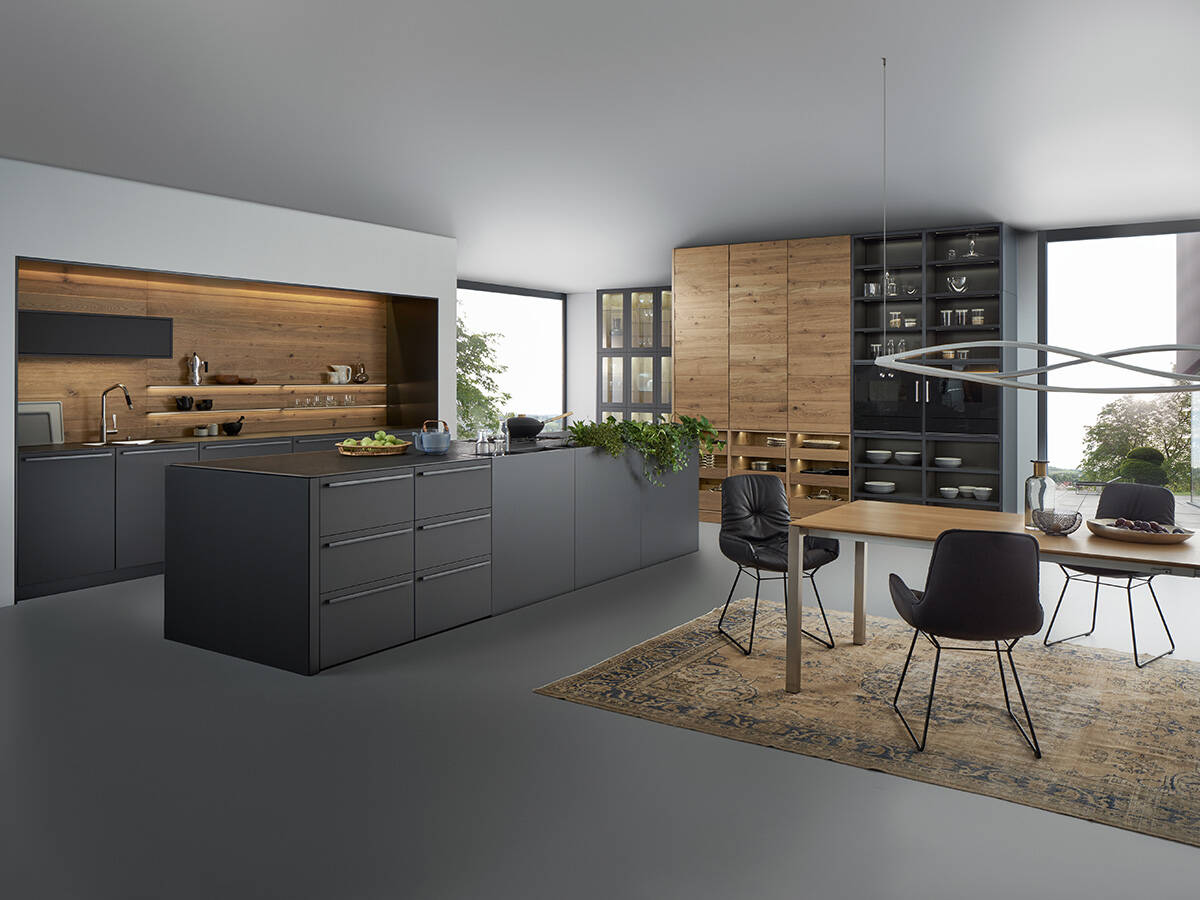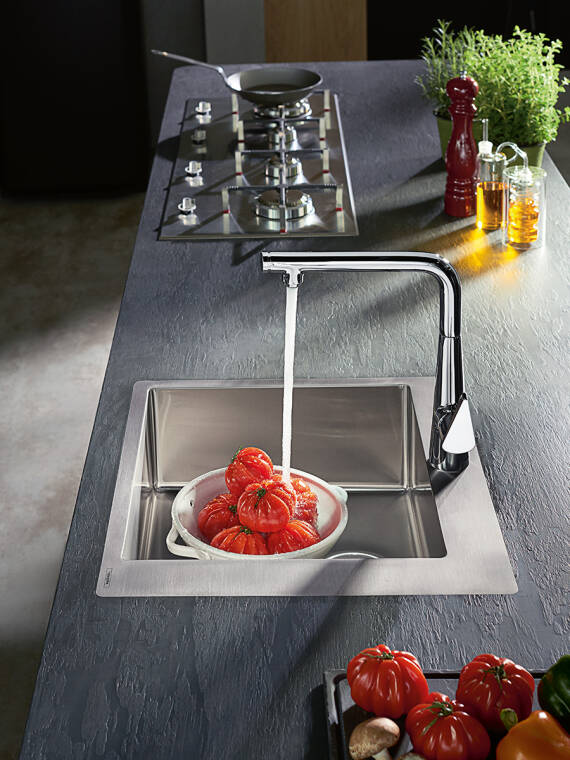 Modern taps complement the style in the kitchen
hansgrohe offers a selection of aesthetic and functional kitchen taps and sinks, which are compatible with the individual home décor and fit in perfectly as minimalist kitchen assistants. Their design is elegantly discreet, without compromising on functionality. This is perfect for an interior design concept which views the kitchen more as a living space rather than a work area.
In a variety of natural shades, hansgrohe granite sinks help to fulfil the trend towards muted colours in the open-plan kitchen: the selection, in the colour variants graphite black, stone and concrete grey, combines a warm, cosy look with high-quality design and fits in perfectly with the trendy surface finishes for the dream kitchen. The rectangular design can be integrated into any modern kitchen ambience, without being too imposing. Similarly the innovative sink combi units, whose "intrinsic values" include a novel operating concept. The ergonomic handle on the rim of the sink makes it a lot easier to tackle your chores.
Authorised dealers
Locate showrooms of authorised dealers near you
hansgrohe Loading showroom data
An error occurred. Please reload the page.
Your search covers: Singapore, Brunei, Cambodia, Hong Kong, Indonesia, Laos, Malaysia, Philippines, South Korea, Taiwan, Thailand and Vietnam