Full-featured, reliable, ultra-modern
How to find the right thermostatic shower mixer
Fluctuations in the water temperature can be unpleasant. Especially when these happen unexpectedly. A hansgrohe thermostatic shower mixer provides reliable relief in this regard. This will enhance your bathroom, not only in terms of technology but also in terms of quality and visual appearance. hansgrohe thermostatic shower mixers are available in the form of simple thermostatic mixers through to ultra-modern central control units featuring Select push buttons and a shelf area made of safety glass. Check out all the advantages offered by a hansgrohe thermostatic mixer.
Exposed or concealed thermostatic mixer? You should know the difference
Exposed installation: a hansgrohe mixer for exposed installation can be installed onto existing hot and cold water connections in just a few simple steps. On lots of variants, you benefit from having a built-in shelf. For example: the ShowerTablet Select 300. Thanks to its glass shelf, the multi-functional designer thermostatic shower valve offers ample space for shower toiletries. The intuitive Select push button turns the water on and off on your hand shower at the touch of a button.
Concealed installation: on this space-saving version, the technology disappears behind the wall. This solution is particularly recommended for new builds or modernisation work. Especially if you include an overhead shower. For example: the ShowerSelect thermostatic shower mixer blends perfectly into the wall.
How many water sources do you want to control?
Would you like to equip your shower with a hand shower, an overhead shower – or with both? Would you like one or multiple jet types per shower? With hansgrohe, all of this is possible. But you should answer these questions before choosing your shower system.
If you only have one water source, an exposed thermostatic mixer will suffice. However, hansgrohe also has a variety of concealed versions to offer you here. If you have two consumers, you still have a choice and can opt for the ShowerTablet or ShowerTablet Select exposed installation versions, for example. If you have more than two water sources, a thermostatic shower mixer installed beneath the plaster will fulfil your requirements. For example, ShowerSelect or Ecostat models. You can control between two and four water sources. You can centrally control up to five consumers using the RainSelect shower control unit, our product that has exceptional talents.
Have you ever showered with a champion product? 
You can fulfil this desire by showering with the RainSelect thermostatic shower mixer. The winner of the "Bathroom Design for All" award is impressive all around: large, 70 x 70 mm glass Select push buttons transform the shower control unit into a tactile sensation. Just press to switch between different jet types and water sources with ease. Easy-to-understand symbols indicate everything. Check out RainSelect. 
HGHBWMediaGalleryImageElementComponentModel (8802772878396@3)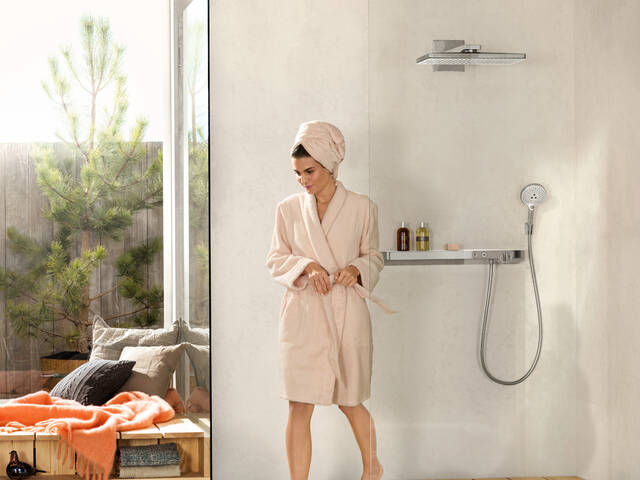 HGHBWMediaGalleryImageElementComponentModel (8802772911164@3)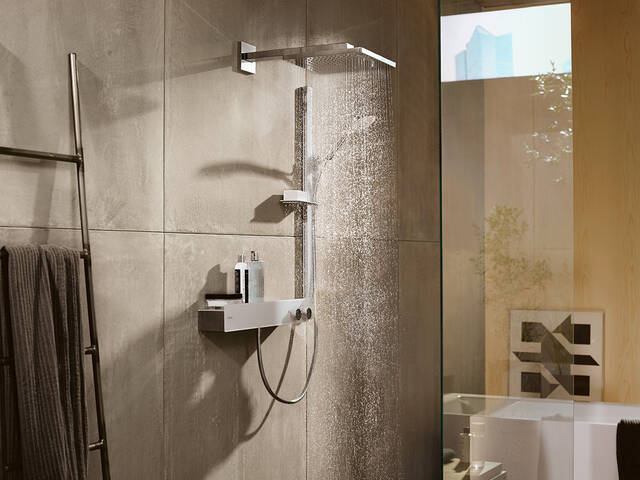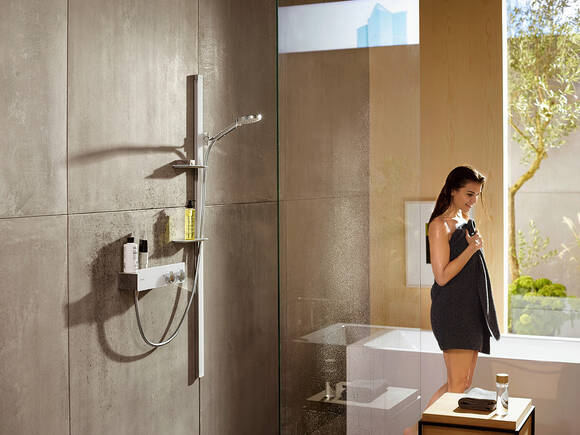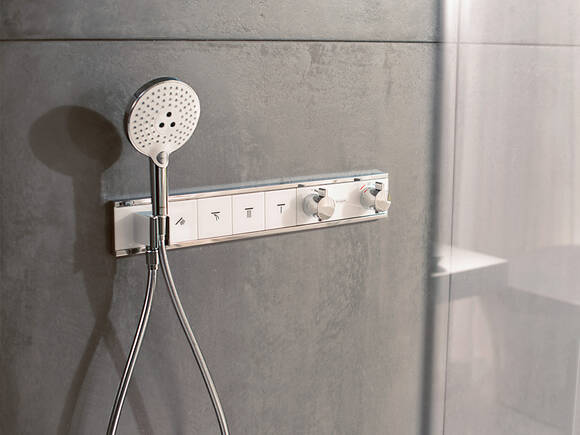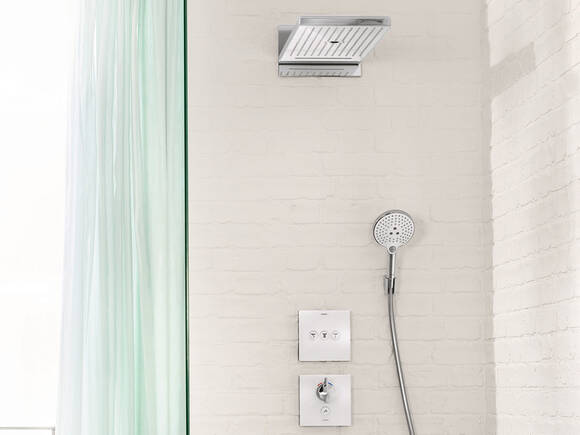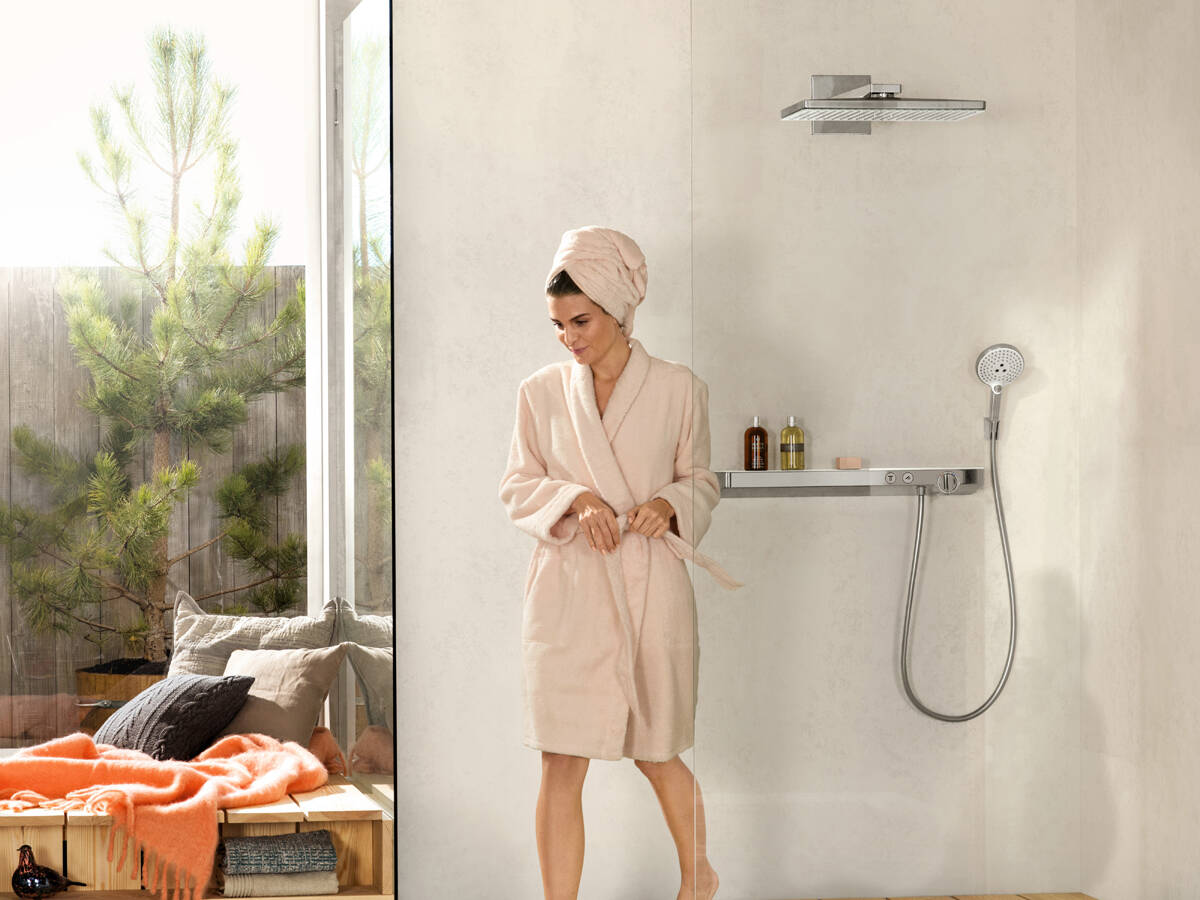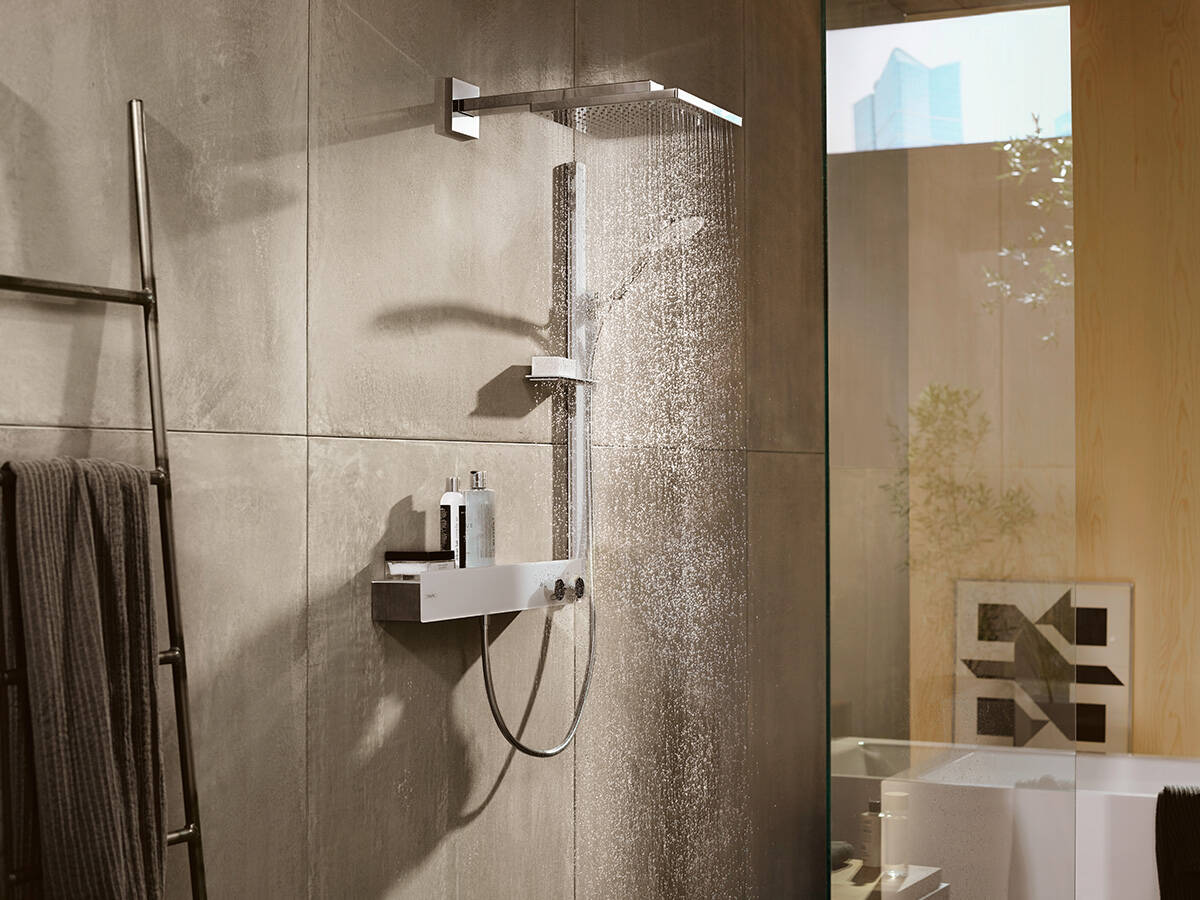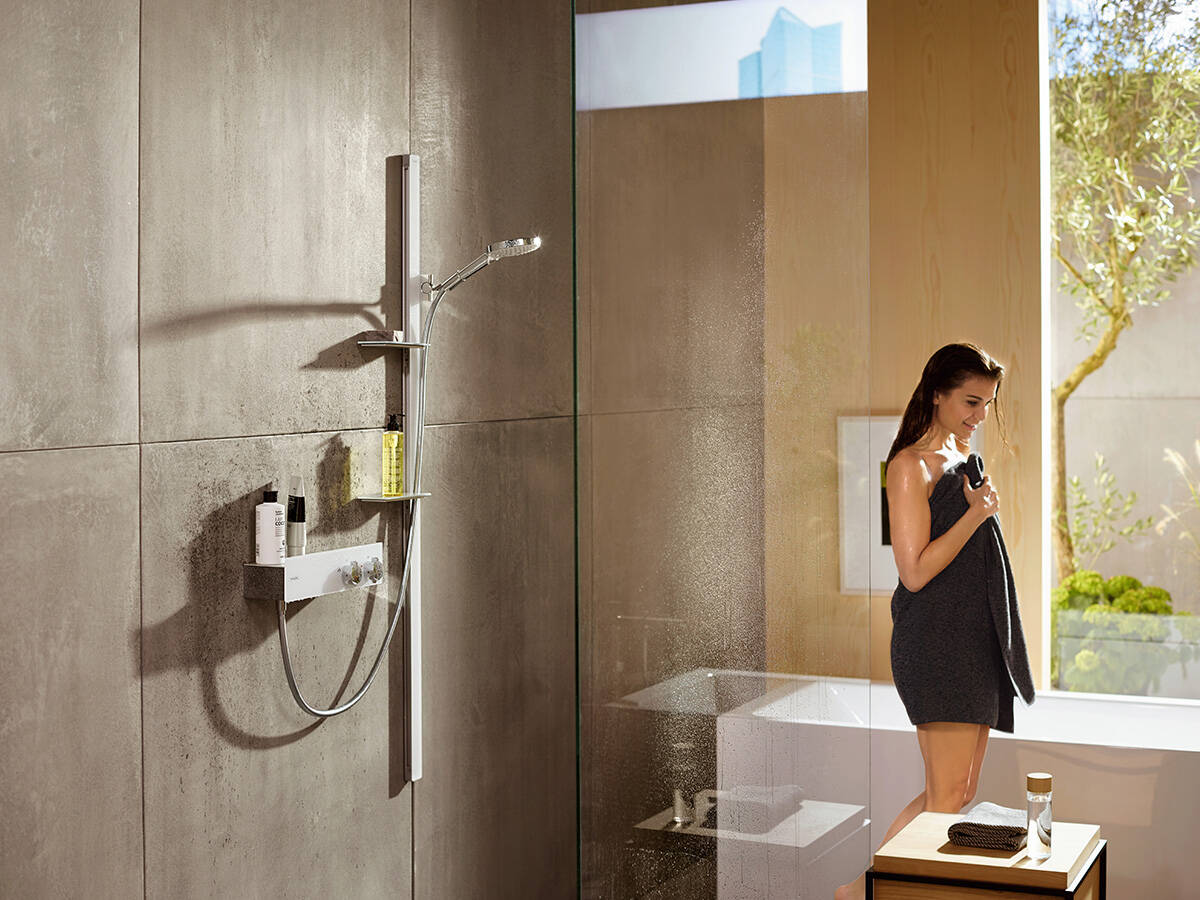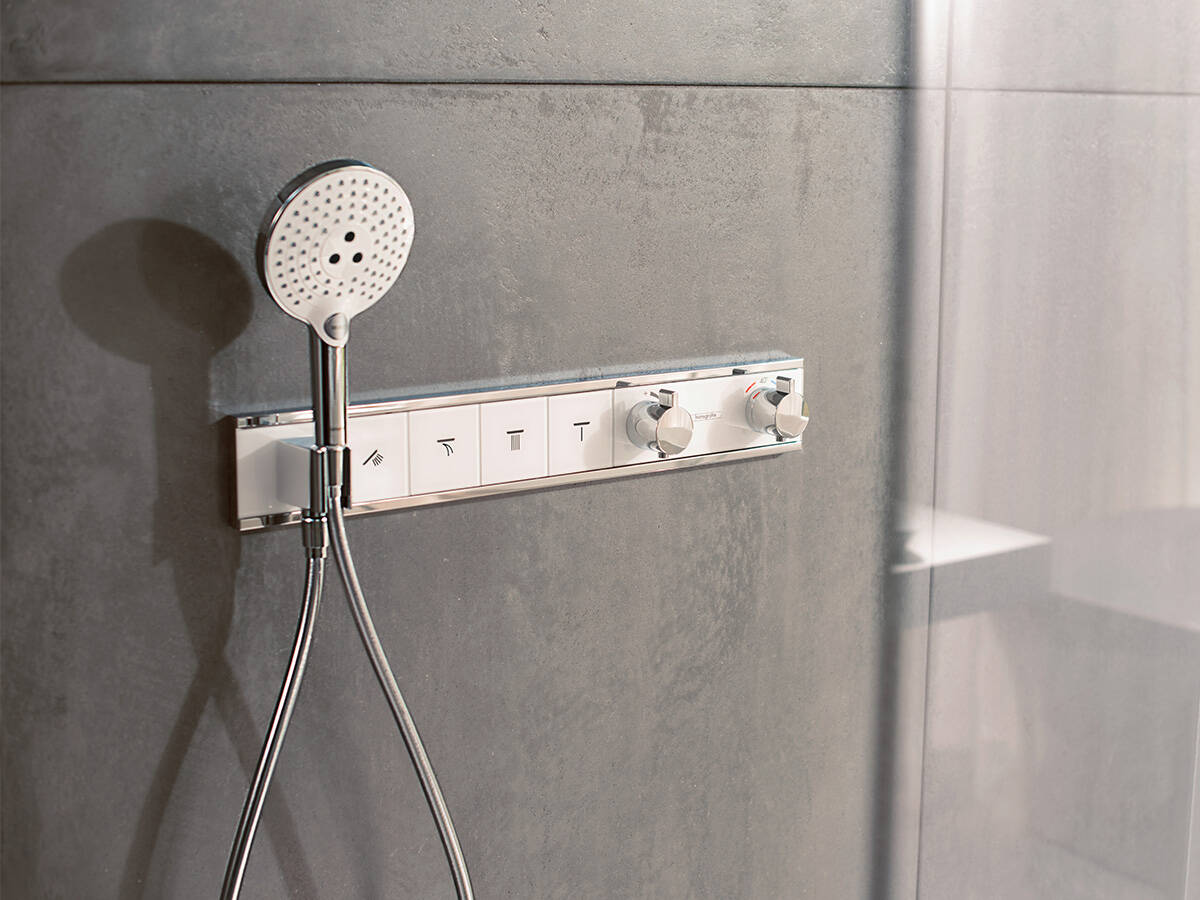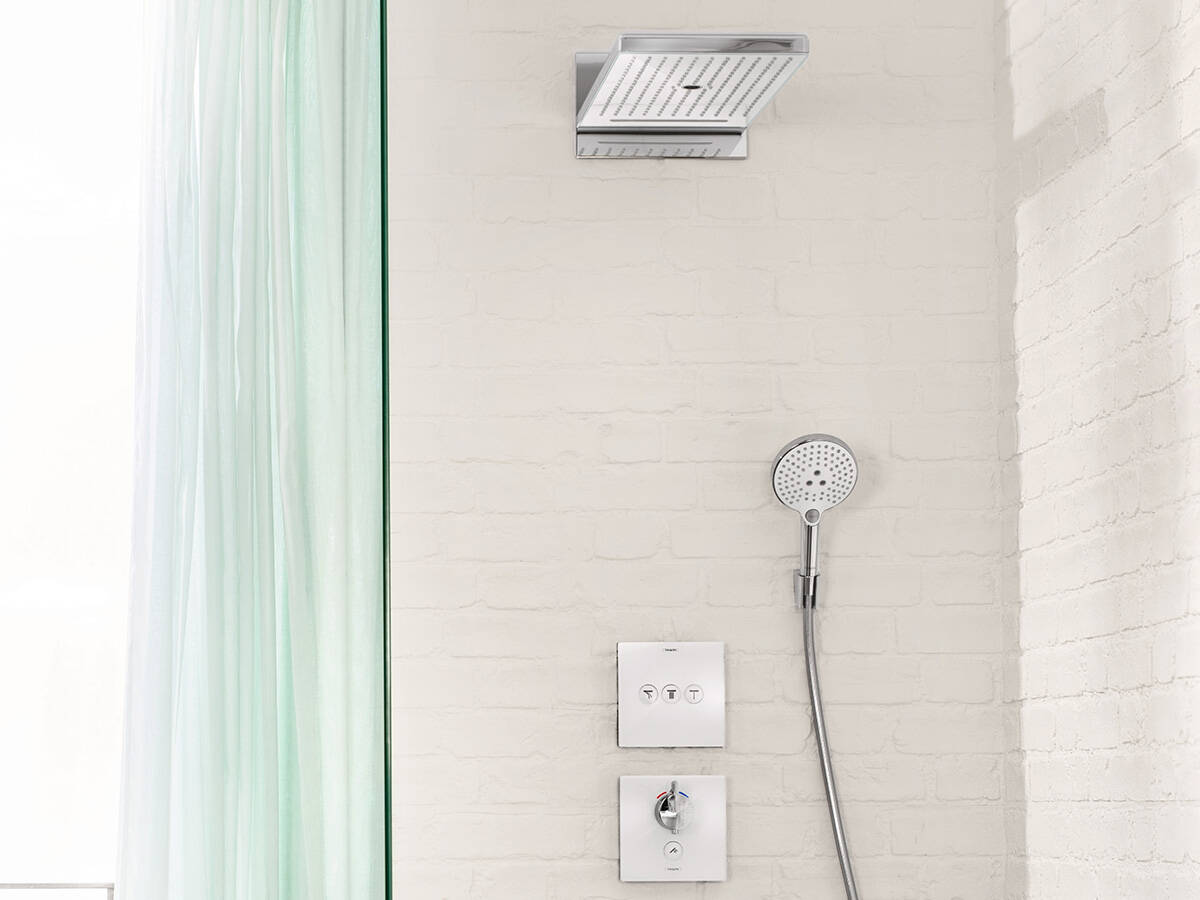 Authorised dealers
Locate showrooms of authorised dealers near you
hansgrohe Loading showroom data
An error occurred. Please reload the page.
Your search covers: Singapore, Brunei, Cambodia, Hong Kong, Indonesia, Laos, Malaysia, Philippines, South Korea, Taiwan, Thailand and Vietnam