Non-pressurised water heaters
Low pressure tap – the right kitchen tap for an open vent boiler
Taps for open-vented, non-pressurised water heaters, often also referred to colloquially as low pressure taps, are absolutely necessary if these are connected to a non-pressurised hot water tank and not to the central hot water supply. Low pressure taps are tailored to the specific technical requirements of an open-vented water heating system.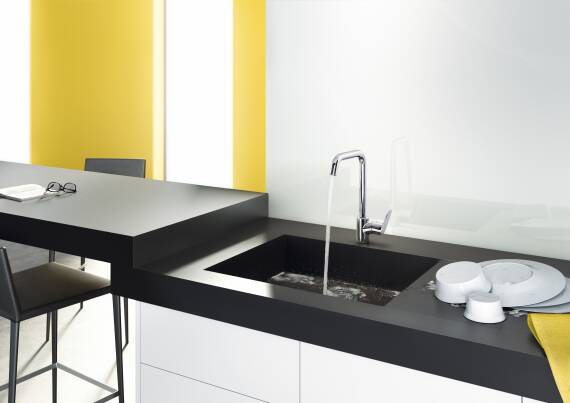 How does a low pressure tap function?
Non-pressurised water heaters always require a low pressure tap. They are available for the kitchen and bathroom.
On these mixer taps the outlet remains permanently open, and turning on the tap causes cold fresh water to flow into the boiler, which pushes the hot water upwards. Thus low pressure taps respond to the water expansion with a drop-for-drop overflow during each heating phase (non-pressurised system). If an open-vented water heater is combined with a conventional kitchen tap, the boiler will be damaged: conventional taps for the kitchen completely lock the outlet in the closed position and do not permit any overflow.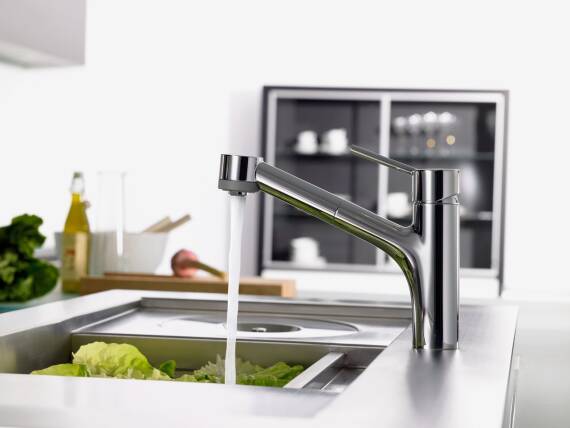 Where is a low pressure tap used?
Taps for open-vented, non-pressurised water heaters are available for the sink unit wherever variants with a hand spray or swivel spout are also available. For the bathroom, combinations with an open-vented water heater in the guest WC are often used.
Technical data, dimensional drawings, installation manuals and service instructions as well as helpful videos can be found in our electronic spare parts catalogue. 
Range of low pressure taps for the kitchen
Authorised dealers
Locate showrooms of authorised dealers near you
hansgrohe Loading showroom data
An error occurred. Please reload the page.
Your search covers: Singapore, Brunei, Cambodia, Hong Kong, Indonesia, Laos, Malaysia, Philippines, South Korea, Taiwan, Thailand and Vietnam