WELS
Water Efficiency Labelling Scheme
Since incorporated in 2009, the Mandatory Water Efficiency Labelling (MWELS) is a grading system of 0/1/2/3 tick to reflect the water efficiency level of a product.

Currently, MWELS covers taps and mixers, dual-flush low capacity flushing cisterns (LCFCs), urinal flush valves and waterless urinals (1/2/3 tick rating) and washing machines (2/3/4-tick rating). It is mandatory for suppliers and retailers to obtain the relevant water efficiency labels for their products before advertising and displaying them for sale in Singapore. All products must publicly showcase their efficiency level at all time. Showerheads continue to remain under the Voluntary WELS (VWELS). With VWELS and MWELS, consumers can make informed choices when making purchases.¹

 "Starting from April 2019, PUB will mandate the sales, supply and installation of water fittings with at least a 2-ticks water efficiency rating in all new and existing premises undergoing renovation to further encourage water efficiency. In addition, MWELS will be extended to dishwashers starting from October 2018. These are part of PUB's plans to eventually phase out non water-efficient fittings and appliances for all new developments."²

With effect from April 2019, Hansgrohe Pte Ltd will only offer MWELS water efficient fittings with at least 2 tick rating for sale, supply, display or advertising. This is in line with Singapore's on-going efforts to enhance water efficiency and phase out the less water-efficient fittings from the market.

Please refer to the table below for water efficiency ratings and their requirements.³ For more information on WELS, please visit PUB - Singapore's National Water Agency website.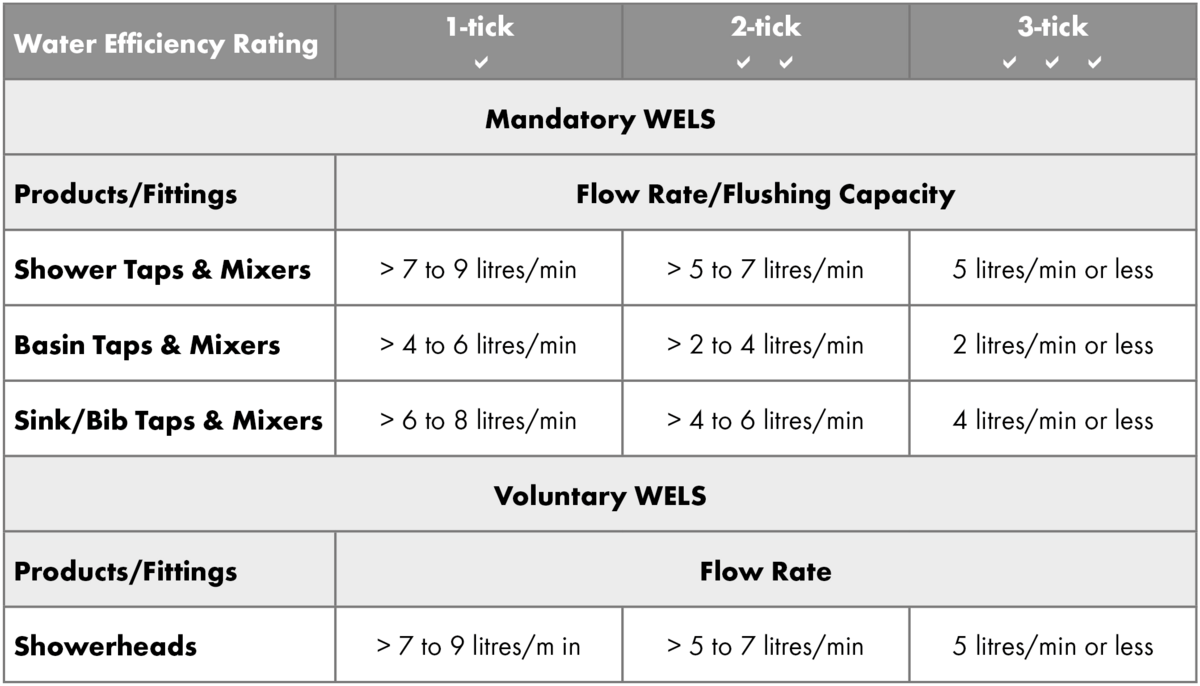 Water efficient products
Check out hansgrohe products with EcoSmart technology here:
Authorised dealers
Locate showrooms of authorised dealers near you
hansgrohe Loading showroom data
An error occurred. Please reload the page.
Your search covers: Singapore, Brunei, Cambodia, Hong Kong, Indonesia, Laos, Malaysia, Philippines, South Korea, Taiwan, Thailand and Vietnam